Posted by akonswils
Filed in Behind The Scenes, Pictures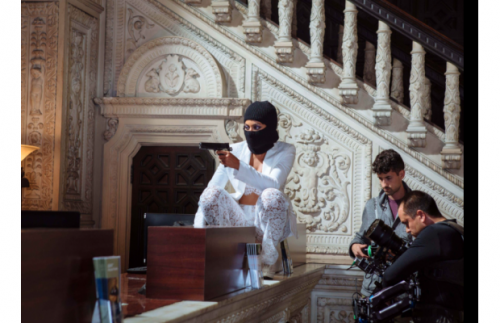 With the news of Beyoncé's latest venture with HBO, the famed talent has now revealed a few behind the scenes clips of her joint visual with hubby Jay Z promoting their 'On The Run' Tour.
With two days until the premier of the HBO mini series highlighting her Mrs. Carter World Tour and a week until the kick off of the joint tour, the Texas songstress lets us in to snippets of her fancy life. Grabbing snaps of herself, Jay Z and the remainder of the star-studded cast, it's nice to see that the one of the world's most difficult stars to access is still willing to connect with her fans – even if through pictures of her life.
Check out the shots after the jump!