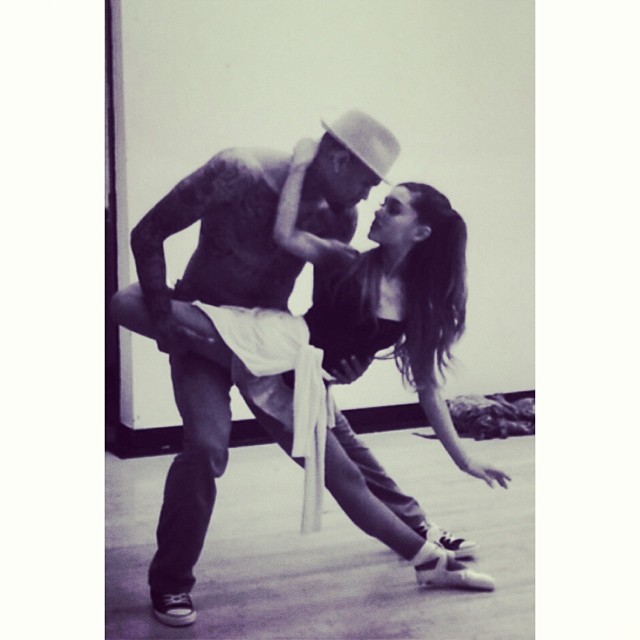 You can call it unexpected, but we're really not all that surprised. Chris Brown and Ariana Grande have a collaboration in the works, in fact a rumor started to swirl when a short snippet of a record titled "Blue Roses" hit the net, listing that Grande was featured on the song, but none of her vocals were included.
Now, to officially get fans of both stars talking, Brown has revealed a photo of the two rehearsing a dance number, which appears to be ballet influenced, for a music video? The video and film production company Riveting Entertainment that Breezy most often works with also shared the image, simply stating "coming soon!"
What do you think? Are you interested in a collaboration between Chris Brown and Ariana Grande??
Take a listen to the 11 second snippet below: