Posted by akonswils
Filed in Live Performances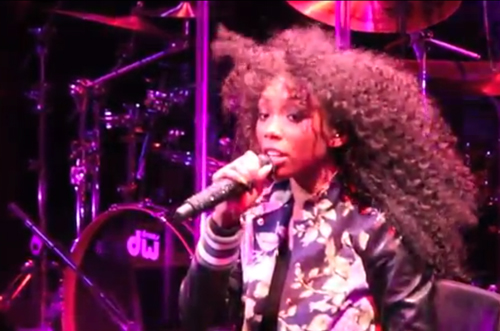 Brandy reveals the third part of her Japanese tour video diary. In this clip B is seen backstage working on a special piece of her performance, called 'The Konichiwa Song,' which she performed with inspiration from one of Whitney Houston's performances of "Who Do You Love." She uses the call and response piece to segue into her classic "Sittin Up In My Room," which causes the audience to erupt in applause.
Brandy was surprised by Rita Ora following her performance, and then returned to the stage for an encore with "The Boy Is Mine."
Check out the clip below.