Posted by akonswils
Filed in Videos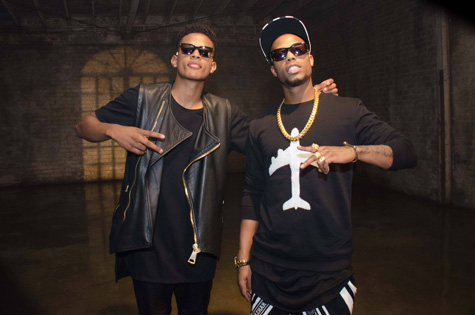 Triple threat and heartthrob in the making, Trevor Jackson, unveils the new music video for the remix of his single, "Drop It" featuring B.o.B. The song, which was released in the latter portion of 2013, is a guaranteed party starter for all ages.
Calling on Atlantic label mate Bobby Bands to hit the set, both fellas vibe out heavy to the popularized track. For those not familiar with the original version to the song, you might recall hearing it in the McDonald's Monopoly commercial during last year's gaming period.
Taking the visual on a completely different route than the first, young Trevor is seen showing off more of his moves on the floor in the remix version. Throwing in a few hand claps, head bobs and two steps from Mr. Bands, the video placed more emphasis on the visual components than the concept.
Ready to get into the fun? Check out the clip that'll make you "drop it where you are" below: