Posted by akonswils
Filed in Interviews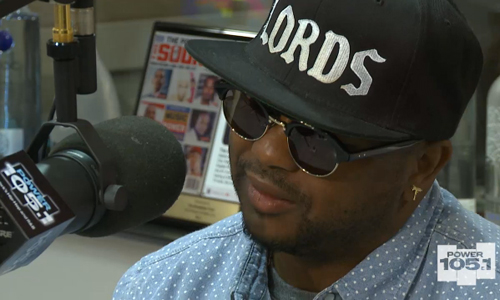 The-Dream pre-recorded a new interview with 'The Breakfast Club' yesterday, prior to his show at Spotlight Live. As expected no topic was off-limits as Charlamagne continued to joke with Dream about his hat and attire at February's Grammy Awards. As most things don't anymore, the singer/songwriter/producer explained he is just to rich to let anyone's comments or opinions effect him.
The "Slow It Down" singer spoke about his upcoming album IV Play (May 28), and revealed that the title song, which he previously said was his best song yet, is more so a perfect embodiment of his music and albums. "It feels the best…for my albums it really defines what [my] albums were really all about," explained Dream. "When you're working through songs and songs, and your working on a Beyoncé album, and a Rihanna album, and Kelly, and you're doing all these things to be able to find that, and be to able to actually find time to release it and not push it back, 'IV Play' is a really great record."
Dream also addressed if he would currently work with someone like Keyshia Cole, following her Beyoncé comment, what he thinks about Bey's new song "Bow Down/I Been On," if he still talks to Christina Milian and more.
Peep the interview below..