Posted by akonswils
Filed in News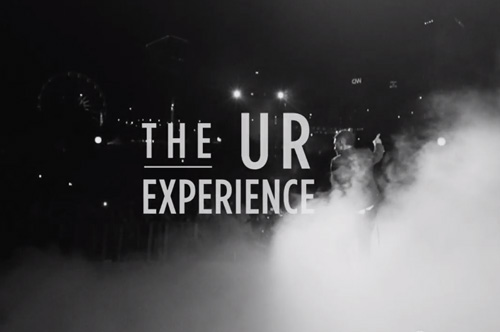 What you say!!! Usher is out here creating miracles this year!
While we dropped the news last week that Usher would be going on tour this fall, it wasn't until today that the singer decided to finally release the tour dates, locations and accompanying acts for fans to faint over.
Known as one of the most talented male performers out, the veteran singer is hot off the heels of an invigorating performance at this year's VMA's as well as the release of his video to "She Came To Give It To You". In addition to visually intriguing us over the past week, Usher has also made us fawn all over again with his new Mike Will single "Believe Me".
While his accolades span far from reach, we expected nothing less from the singer as we will with this upcoming tour. Citing this as his first headlining tour since the 2010-2011 year, the singer is ready and eager to supply his fans with something unforgettable. The start stated,
"With The UR Experience, I want to give my fans an ever-changing live show full of surprises and special guests. I am really excited to be with my fans and give them an Usher experience like they've never seen or heard before."
Kicking off on November 1 in Montreal, Quebec, the singer has called on one of our favorite boys August Alsina to accompany him on his multi-city tour. August, who is currently wrapping up his Testimony Live Tour, will follow suit of R&B brother Trey Songz who opened for the megastar on his last tour. DJ Cassidy will also be apart of the exceptional experience as well.
Tickets for the tour will go sale in select markets on September 8, while the remainder will go on sale September 15.
Hoping that your city made the cut? Check out the dates after the jump!!